Become a Sponsor
Partner with us for incomparable access and exposure
Partnering with the OurCrowd Global Investor Summit provides invaluable exposure and incomparable access. Creative and tailored solutions are available to fit your needs. Join some of the world's largest and most forward-thinking corporations, which at past Summits have included Honda, KPMG, Johnson & Johnson, HP, Samsung, PepsiCo, United Airlines and P&G.
To see our sponsor presentation and start a discussion, contact sponsorships@ourcrowd.com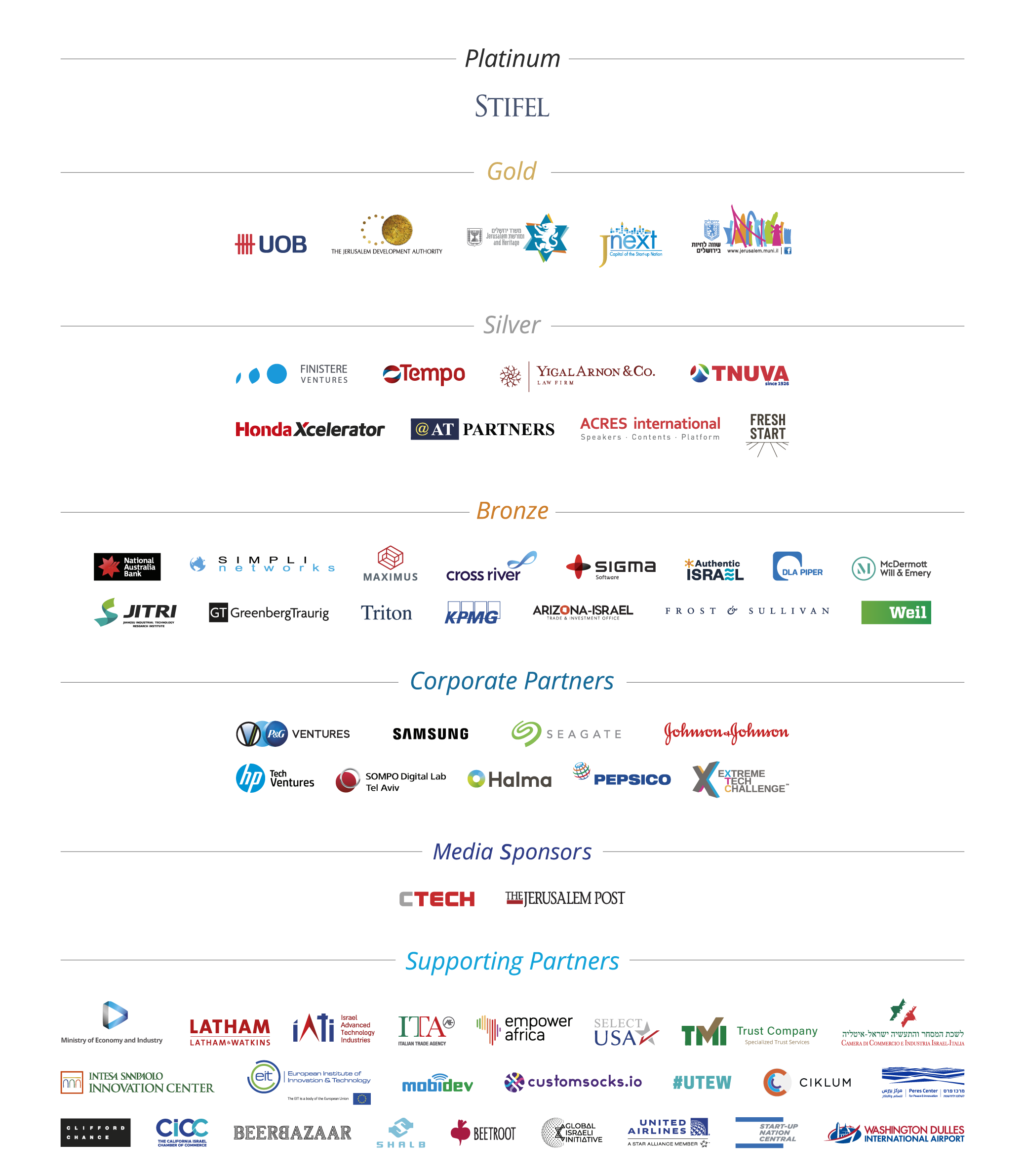 "We've had some great meetings and conducted really important conversations"

"Your summit was amazing — perfectly organized, exceptional content, and great networking"

A Perfect Venue for Exhibitors
The most exciting event floor in the industry can be your showcase.
Gain access to top-tier attendees from around the globe and from the fastest-growing tech ecosystem in the world.
Options range from spectacular branded spaces to highly effective standard and deluxe booths.
"I've been getting nonstop inundated with new startups coming to talk to us."