Summit Day Preview
Stay tuned for the final agenda. Check back here for updates.
Startups: Breaking Barriers
Four eye-opening segments at the Opening Plenary reveal how private company technologies are creating astonishing solutions to old problems, overturning industries, and impacting individuals and societies alike.  Showcases from the entrepreneurs, corporate leaders, and investors making it happen – as well as the people whose lives are being changed by the tech.

State of the Crowd
OurCrowd CEO Jon Medved provides an intriguing update on the tech landscape, the Innovation Nation, and how the crowd continues to revolutionize startup investing. He will also debut a special video presentation.
Investment Spotlights
Sneak peeks and snapshots of some of the most exciting startups and funds available today.
Top 10 Tech Trends

A look at what will be hot, disruptive, and actionable in the coming year.  Presented by senior members of the OurCrowd investment team, and sourced from the global network of entrepreneurs, venture capitalists, and business leaders, this highly anticipated annual presentation provides crucial background and intel to drive investment decisions.
TEK Talks: Educational, Entertaining, Inspiring
Presentations from the most interesting, high-profile figures in the industry and beyond. A can't-miss session for Summit attendees.
Presentation of the OurCrowd Maimonides Award
The annual OurCrowd Maimonides Award for Lifetime Achievement in Science, Leadership and Menschlichkeit, presented to the industry figure whose career and character have driven progress and inspired colleagues.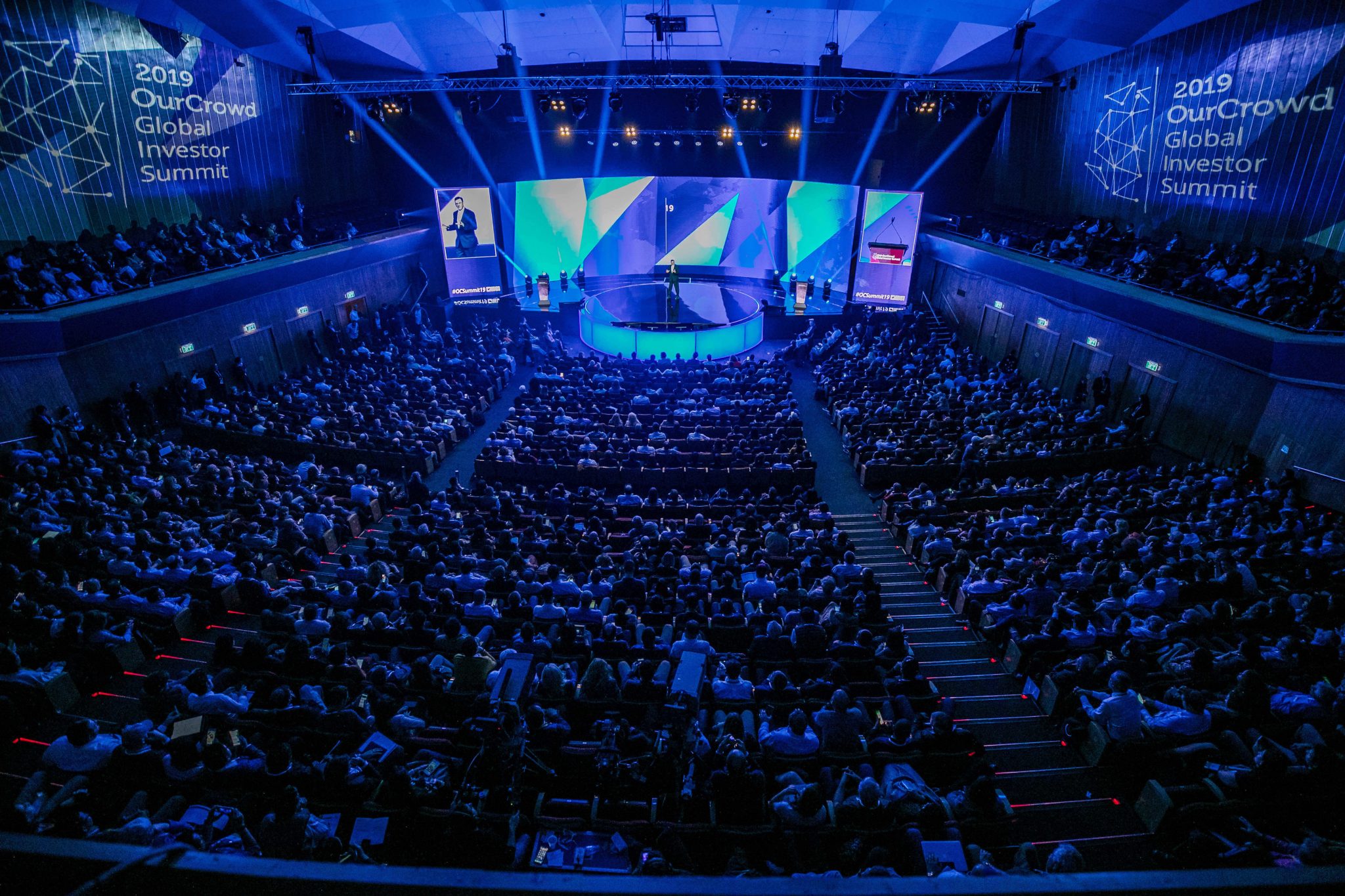 Demo Theater: No Pitches, Just Wow
A lineup of the coolest, most eye-popping technologies from leading-edge startups.  Live demonstrations by the innovators themselves, with a bit of unique audience participation mixed in.  Popcorn will be served!
Eat The Sharks: The Startups Grill the VCs

We turn the tables again on the venture capitalists, as the founders of three successful startups put the feet of three leading investors to the fire.  The VCs compete to explain what they can do for their investments, illuminating the upsides and downsides of the whole venture process.  Once again, the sharks are in the cages, looking out.
Meet the Startups – Accredited Investors Only
The entrepreneurs behind the most exciting private tech companies present updates on their technologies, their progress, and the investment opportunity.
Can You Explain Quantum to a Fifth Grader?
Four CEOs of leading quantum computing startups take turns explaining the technology to a panel of 10-year-olds.  The audience will vote on who does the best job, and in the process will come away with a better understanding of this revolutionary technology and its investment implications.
From Farm to Table (With a Lot of Innovation on the Way)
The innovation industry is forcing the food supply chain to evolve, addressing every challenge from starving populations and constrained resources to demand for designer produce and alternative proteins. Corporate and startup leaders tell you what's next, what it means for society, and what to invest in.
How Startup Technology Will Reverse Climate Change
Sustainability goals, emissions caps, and government resolutions may slow the trend of global warming, but actually tackling greenhouse gases head on and saving the planet may be in the hand of small, innovative private companies. Hear from five astonishing ClimateTech startups and their forward-thinking corporate partners.
Air & Space Tech Take Off
Microsatellites, personal aircraft and next-generation drones are a few examples of air and space focused startups taking off. What's fueling them, where will they go next, and how can investors hitch a ride?
Preventing the Next Pandemic: Diabetes and Obesity
With increasing rates worldwide of diabetes and obesity – each dangerous, debilitating, and a risk factor for other diseases – prospects are ominous. But new breakthroughs promise to turn the tide, from diagnostics to health management to therapeutic approaches and more.
Goodbye Silicon Road: The New Hotspots for Venture
The startup world has shifted, with entrepreneurial spirit – and capital – growing fast in key regions.  Powered by the Abraham Accords, forward-thinking governments, shifting global alliances, and plain necessity, some of the most exciting innovation can be found in the Middle East, Asia, Africa, and Latin America.  Hear details and investment insights from local experts.
OurCrowd University for Investors
Get schooled on the fundamentals of investing in startups in this three-part intensive course. Front-line experts will teach you everything you need to know, from valuations and term sheet essentials to deal selection and portfolio diversification.
Startup Investing Bootcamp
Valuations: Understanding Them, Using Them
Counterintuitive Investing
OurCrowd Entrepreneurs Academy
MBA-style courses taught by professionals in each topic area will help startup founders and executives expand their global perspective and lead at a higher level.  From managing cashflow and scaling up to entering foreign markets and undertaking an IPO, this is a can't-miss opportunity to gain a working knowledge of business practices essential to success.
The Fine Art of Fundraising
Scaling Out: Finding New Markets
Optimizing Your Brand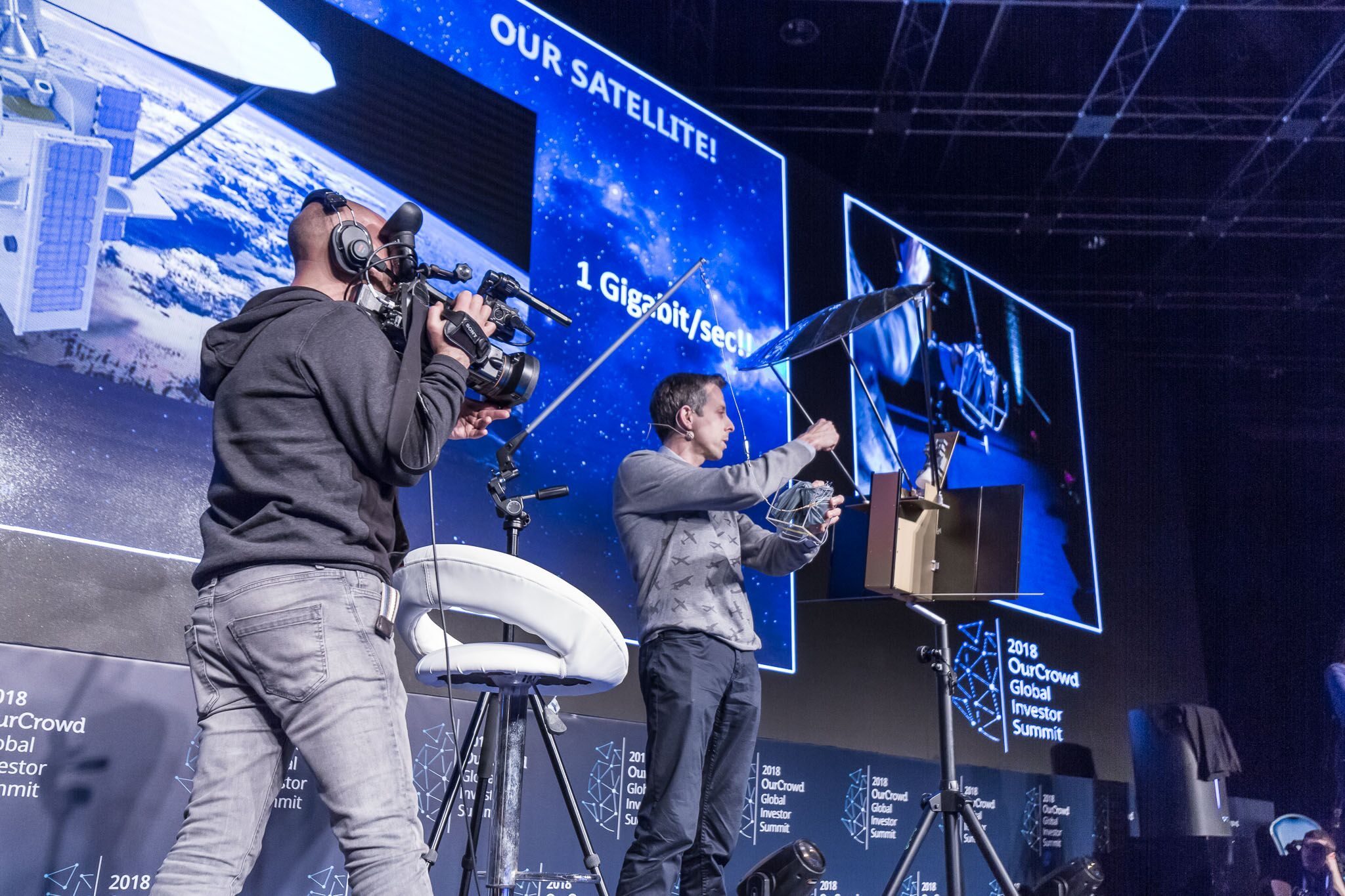 AirOne Simulator
Attendees get a chance to "fly" the revolutionary private aircraft from startup AirEV.  The installation in the Mobility exhibition provides an experiential peek at a future of personal transportation that is electric-based, easy to operate, and affordable.
Food and Agri Tech Space
Top technologies revolutionizing the entire food supply chain are on display, from lab-created proteins and precision farming to tech-enabled processing and distribution as well as new modes of preservation.  Attendees will get an opportunity to sample products from pioneering startups developing healthy and cost-effective food and drink alternatives, as well as cooking demos with celebrity chefs.  (At the previous Summit, 2,000 Beyond Meat burgers were served in the first 20 minutes of lunch.)
HealthTech Innovation Zone
Leading MedTech and Digital Health multinational corporations and startups inform and excite attendees and allow them to interact with the technology extending lifespans and improving quality of life.  Visitors can get their blood checked, brain mapped, body screened, and much more. 
MENA Pavilion
Major exhibition hosted by organizations from the Gulf States and North Africa, highlighting new innovation and business opportunities. The Summit is expected to draw hundreds of businesspeople from the entire region, reflecting the historic growth of commercial ties between Israel and its neighbors and OurCrowd's leadership in regional cooperation. 
Cyber Row

A lineup of cutting-edge cybersecurity startups making the data world safer. Technologies from quantum encryption to actionable dark web intelligence to IoT device identity and authentication provide a glimpse of tomorrow's threat detection and prevention today.
21st Century Photo Booth
The Summit takes mementoes into the Metaverse, as participants have their images captured, placed into a virtual world, and receive a 15-second video file – which can then be turned into an NFT they can own.
Impact Alley
An annual tradition, OurCrowd hosts an exhibition of some of the most forward-thinking, hands-on, and effective NGOs and nonprofits in the world.
Open Mic for Entrepreneurs
Throughout the day, OurCrowd provides a microphone and a screen for startup hopefuls to win over an audience. This year, we're going beyond the local ecosystem, and opening up the stage to international startups as well, providing a first look at an impressive array of potentially overlooked opportunities.
To apply, click here.
OurCrowd Bookstore
The most important books written about Israel and venture capital will be on sale at the Summit. Famous authors will be on hand to sign copies for attendees — confirmed so far:
Saul Singer, author of "Startup Nation" (the book that started it all!)

Michael Oren, former Israel Ambassador to the U.S. and Deputy Prime Minister, signing an exclusive excerpt from his new book, "Israel 2048: The Second Century"

Noam Wasserman, Dean of Syms Business School, author of "The Founder's Dilemmas"