Moti Avisar and Alon Geri both served in the Israeli Air Force and worked together on the IAF Flight Simulator engineering team. They realized that the simulator technology had applications beyond the military and created Surgical Theater, an immersive, 360-degree view of a patient that incorporates CT and MRI scans. This technology gives surgeons more situational awareness, enabling them to better address patients' needs. It has been used in more than 1,500 surgical cases to date.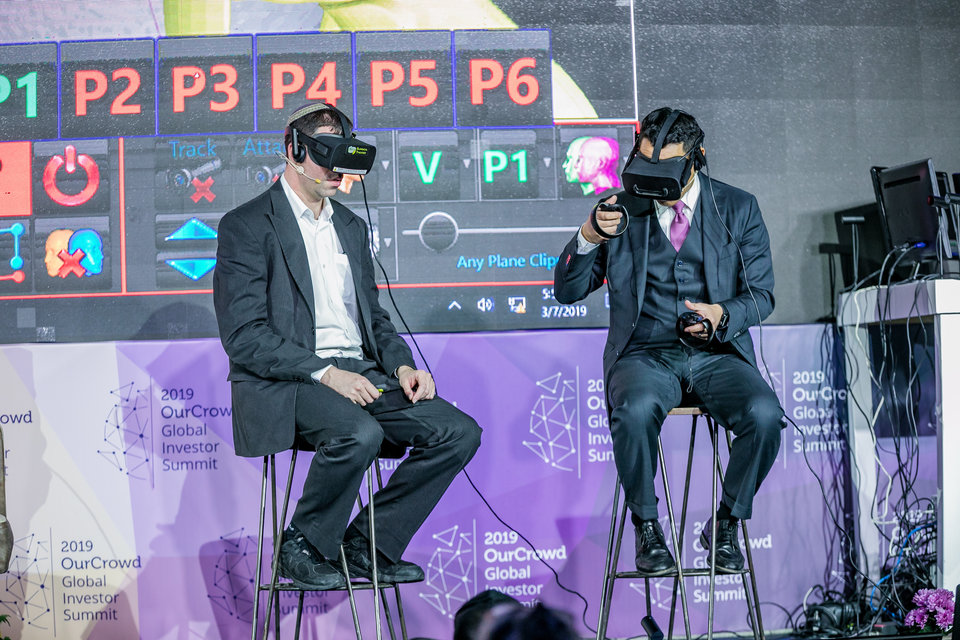 Like Surgical Theater, many of OurCrowd's startups are disruptive. In fact, OurCrowd itself turned the tables on traditional venture capital, opening up startup investing to a global crowd. So it makes sense that the annual OurCrowd Global Investor Summit is so much more than your standard conference. This year, it will be even more engaging, more entertaining, more thought-provoking – and ultimately more productive. Join us on February 13th to see Surgical Theater take the stage alongside other cutting-edge technology!
Check out more exciting Summit events here. 
Below are seven reasons why this Summit is different from other conferences:
1. We don't just do panels. 
We aim to provide real insight while also being interesting and compelling. With over 25 breakout sessions, we break the molds and deliver exciting sessions, for example:
"Eat the Sharks: The Startups Grill the VCs

," where

we're turning the tables again on the venture capitalists, as the founders of three successful startups put the feet of three leading investors to the fire. The VCs compete to explain what they can do for their investments, illuminating the upsides and downsides of the whole venture process. Once again, the sharks are in the cages, looking out.

"

Is This News? Top Tech Journalists Save or Ruin the Day for Four Startup CEOs

," 

a game show in which a lineup of startup CEOs make announcements about their latest tech or business breakthroughs – and representatives of some of the most influential media organizations in the world shoot them down or write them up. If you've ever wondered why things make the news, this is the session for you.
2. 
Summit anchors a week of activities
We have partnered with numerous organizations to provide incomparable access to accelerators and labs, meetups, and startups, as well as history and cultural tours and events in and around Jerusalem. Events include:  
NYU Masterclass: Next Steps in Corporate Innovation – Two masterclasses designed by NYU and OurCrowd to successfully bring the innovation you've seen in Israel back to your corporation.
Summit After Dark: Tel Aviv – Capping a day of tech and cultural tours and high-level meetups, the global crowd moves to one of the premier nightspots in Tel Aviv.
Summit After Dark: Jerusalem – The global crowd will gather at First Station, a lively center of music, restaurants, and colorful markets.

ShukTech: Drink. Network. Party. 

– A night of informal pitches, CEO meetups, delicious food, craft beers, live music, and video art in the famous 

Machane

 Yehuda market

.

 
3. Deep dive into a wide range of topics 
Content covers a whole range of issues relevant to startup tech investing. From keynotes to workshops, breakouts to tutorials, attendees learn and get inspired.   
"How HealthTech Is Revolutionizing Life Itself," a panel in which experts drawn from top startups and global healthcare providers provide four deep-dive scenarios of a world where we're not just living longer, but living better.
"The Long and Winding Road: Making Autonomous Driving a Reality

," which takes a look at the current state of autonomous driving. Last year, we presented the dream – this year, it's the hard work.
4. 
Passion and expertise are our only criteria when inviting Summit speakers
Speakers don't get paid and sponsors can't buy their way onto the stage.  So the quality is always high. Some of the great speakers already confirmed include: 
Ron Kruszewski –

 Chairman, Stifel

 

Jun Sawada

– President and CEO, NTT

Holdings

Akimoto Nobuyuki

– Co-Founder and Managing Director, AT Partners, Inc.

Jim Adler

– Managing Partner, Toyota AI Ventures

Julie Bort

– Reporter, Business Insider  
5. 
Hands-On Demos, Exhibits, and Experiences 
Get immersed in a 360-degree full-day experience, with real-time demos and dynamic sector spaces with some of the coolest technologies on the market – or not yet on the market, including: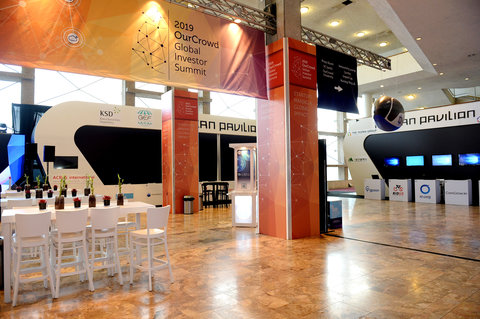 Entrepreneurs pitching live throughout the day at the Open Mic for Entrepreneurs, a Hyde Park Speaker's Corner for global tech dreamers

Step into the future of healthcare at the 

HealthTech Longevity Center
Take an exhilarating stroll through some of the most forward-thinking, hands-on, and effective NGOs and non-profits in the world in Impact Alley
Take a quick vacation to Korea or India at their dedicated pavilions filled with the latest startups
6. 
Entry is free
 We don't charge an admission fee. We're in the business of making connections – between investors and entrepreneurs in need of capital, between startups and multinational corporations looking for new technologies to keep competitive, between ideas and a world ready to be revolutionized by them. 
7. 
Jerusalem 
Each year, the OurCrowd Global Investor Summit takes place in Jerusalem. Coming to Jerusalem doesn't just mean attending an event – it's an entrée to the fastest-growing tech ecosystem in the most historic city in the world.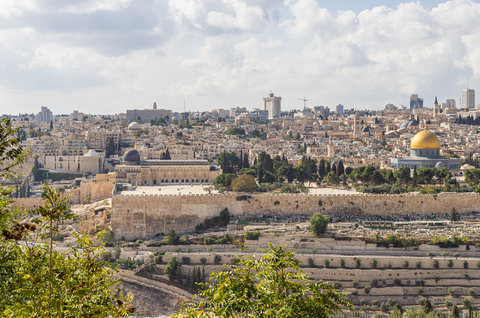 Apply Now!
So, be like Moti and Alon and discover new uses for the technology we already utilize.  Come to the Summit and meet, learn, invest, and get inspired.  Limited tickets still available, so apply today by clicking below.  You don't want to miss it!